On October 16th, good news from Alnan that the project team successfully overcame the equipment design limit and produced the 3950mm extra-wide aluminum alloy plate. The performance of the 3950mm plate perfectly met the customer requirements after the non-destructive ultrasonic test passed.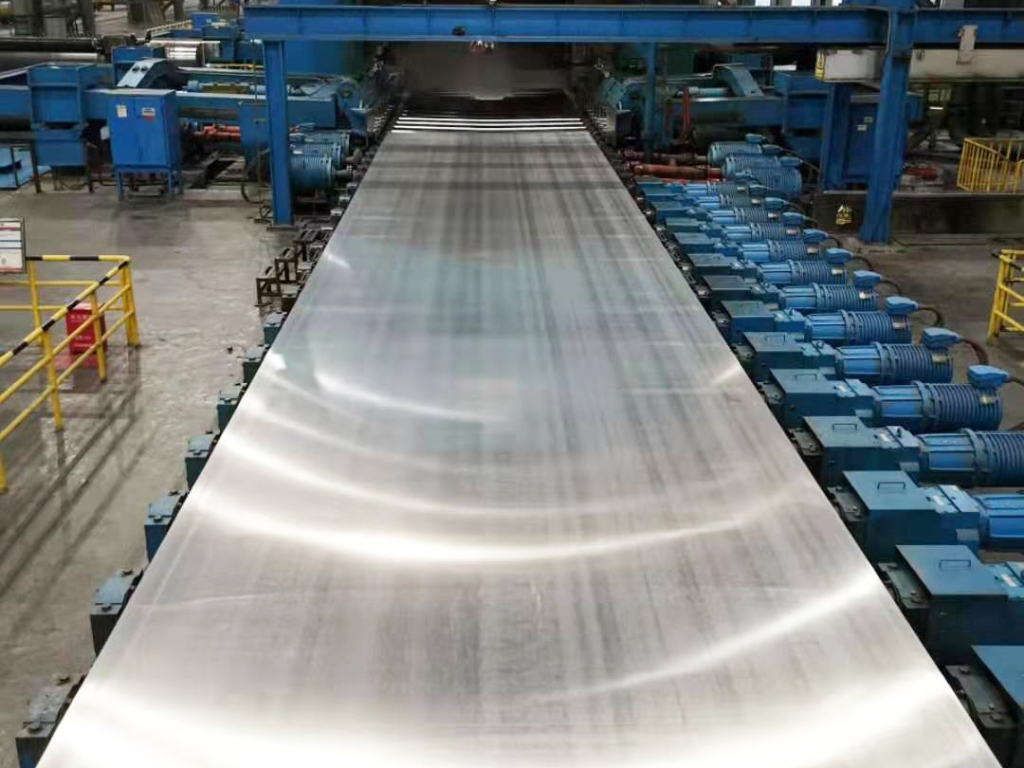 The 3950mm extra-wide plate regard as the core aluminium material for the high-end 3C electronics industry including features of extra-large size, high purity and best cutting efficiency. This project team organized by top and young members across the production, technology and equipment department, they work hard and creatively with determination and led Alnan further breakthrough in the high-end aluminium materials industry.
For long term, the high performance aluminum plate for 3C electronics was a big gap in the Chinese aluminum industry. Therefore, the successful trial production of the 3950mm extra-wide aluminum plate was an important breakthrough for Alnan since the successful production of super-thick plate for aviation use after Alnan regroups.
As a pacemaker in the Guangxi aluminium industry, Alnan keeps General Secretary Xi's instruction in mind to insist the innovation-driven development as the core philosophy, to promote the company with self-innovation and persistently production improvement, innovation and industrialization upgrade.
The successful trial production of the 3950mm extra-wide aluminum alloy plate marks another firm step forward of Alnan promoting the competitive and market shares of 3C industry. It pushes Alnan to further improve the capability, technological innovation. Alnan will continue to promote industry standard, brands and market influence building through competitiveness improvement and Alnan will unswervingly follow the path of innovation driven development to promote the high-quality development of Guangxi's aluminum industry.